THANK YOU
for your testimonial...
​Really! from the bottom of my heart!


It means a lot and I appreciate you taking the time to share your experience.

I wanted to share one more thing that I appreciate... which is referrals.
I appreciate referrals so much that I've made it my primary way to
conduct my business, which is all about sharing transformational services to
help people be empowered to create a life they love.
A referral from you is the best compliment that I could ever receive. Truly! And... for every person who signs up with me, I will gift you a complimentary
session, as my thank you for helping spread the word!


Many thank you's!

And keep following your joy!

​Liza*Sat-Akal


Powered by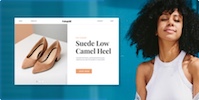 Create your own unique website with customizable templates.