LUMINESCENCE is the lovechild of Kundalini Yoga Teacher, Soul Purpose Guide, Artist, and Spiritual Activist Liza "Sat-Akal" Camba. Sat-Akal has been hosting sound baths since 2011, however in 2016, Sat-Akal was guided to create something different - a sound bath that brings various sound healers and community together through sound, sacred ceremony, and unique creations from local artists, health and wellness gurus, and conscious entrepreneurs in our community. LUMINESCENCE is an invitation to turn the light on for self-love, self-care, and collective creative consciousness. LUMINESCENCE enthusiasts agree that the evening is full of easy relaxation, a sprinkling of fun, authentic connection with cool people, and a healthy dose of magic to remind us to enjoy the journey of life.

Join Us and Take a Trip to the Light Side of Life!
​

---
---

The Luminescence Experience

---


CHECK OUT
OUR VIDEO

​<---

FALL EQUINOX CELEBRATION
​SEPT. 23, 2017
Is it your first Sound Bath?
​A "Sound Bath" is an opportunity to "bathe" in a cascade of healing sounds. The concept has been around since the beginning of ancient civilization and offers participants an opportunity to deeply relax, heal on the emotional, mental, and physical level, and recalibrate to feel clearer, more energized, and a sense of inner peace. The sound frequencies from various healing instruments, including the gong, vibrate and stimulate every cell in your body, leaving you feeling refreshed and rejuvenated. LUMINESCENCE brings this healing space to you every month and every season.

​
Therapeutic Benefits of Sound Healing
- Reduces stress and anxiety
- Lowers blood pressure
- Releases emotional blocks



- Reduces tension
- Stimulates circulation
- Enhances mood

- Reworks subconscious thought patterns
​- Increases the release of endorphins for your immune system
Luminescence (Seasonal)
Join us throughout the year as we celebrate WINTER SOLSTICE, SPRING EQUINOX, SUMMER SOLSTICE, and the FALL EQUINOX in a grand way. These special days mark key moments of transition between seasons and are important markers for us to reflect on the cycles and rhythms of life. Luminescence has a special way of honoring these times that always include an evening of sacred song, ceremony, and an eclectic sound bath. Each season is memorable and a wonderful way to celebrate in community. Join us!

​
Luminescence Unplugged (Monthly)
The
Monthly Luminescence Unplugged
experience is an intimate space of deep connection and speaking from the heart.
Our Monthly Unplugged
sessions are smaller and significantly more intimate than our seasonal celebrations - and are meant to provide support for those seeking a safe and sacred space for deep healing and to "remember the truth that is within." Usually limited to the first 20 people who pre-register, we gather in
The Circle of Light
and bring wisdom to bless all who have come to share and receive. During the evening, you will also have an intimate experience of other forms of healing that stem from shamanic tradition and beyond, and quite possibly
Mahal Energy
www.mahalislove.com
- which supports you in deepening, expanding, healing, transforming, and releasing for the next stage of your evolution. We wrap our night with a dynamic sound bath to cleanse and wash through your consciousness, leaving you in a state of bliss. The overall night is magical, enriched with intention, ritual, and elements that honor your connection to nature and to the universe.
Luminescence Unplugged
is an inner and collective journey... where words cannot fully capture the many layers of the experience...
it is meant to be experienced for yourself...
​
---
UPCOMING

Winter Solstice Celebration
Thursday Dec. 21

LUMINESCENCE:
Sacred Sound Bath

With Sat-Akal & Friends

@ The York Manor in Historic Highland Park

End of Year Celebration!

Friday, Dec. 29, 2017

LUMINESCENCE:
Sacred Sound Bath & The Circle of Light
With Sat-Akal
​@ Golden Sol Yoga and Wellness Center in Los Feliz
​

Friday, Aug 25, 7-9pm
@ The York Manor in Historic Highland Park

---

Upcoming
Luminescence
​Sound Bath


April 2018

Luminescence back in L.A.!

Jan. - March 2018

Luminescence will be touring Asia

Dec. 29, 2017 (Friday)

End of the year Celebration! Sacred Sounds and The Circle of Light* (Pls. read the description to the left.)

Dec. 21 (Thursday)Winter Solstice
Celebration! Join us for another seasonal celebration to close out the year!
@ ​The York Manor - Highland Park

Nov. 3 (Friday)
Full Moon
Sound Bath with
Sat-Akal & Sadhana Devi@ Golden Sol - Los FelizOct. 13Golden Sol
"Sound Bath with Shamanic Journeying"***SPECIAL***
Saturday Sept 22 -
​Fall Equinox
The York Manor, Highland ParkSEPT 1:Golden Sol - Los FelizAUG 25:
The York Manor - Highland Park
EventBrite RSVPAUG 4:
Golden Sol - Los Feliz

---

PAST PARTNERS and CONTRIBUTORS

​Pressed Juicery
Kult Kombucha LauraLindaLou.com
Jap Dharam Rose
​Sada Simran
Elanbynature
Sadhana Devi
Beth Sat Atma
Theresa Pino
​SuzE Q
Brett Hren
Nadia Diamante
Sach Prakash
Amy Pilikowski
​Shelley Bell

​


---

PAST EVENTS
---
OPEN CALL FOR LUMINESCENCE
Deadline: Year-Round

Are you a Sound Healing Artist - Healing Practitioner - or Creative/Artist that fits any 2 of these criteria:
​- You are a healing practitioner or have a strong interest in the healing arts
- You practice or teach yoga
- You are a teacher of art, spirituality, religious studies, environmental studies, social ecology, or something comparable
- You are a community organizer or educator working with specific populations or on specific policy changes
- You recognize and value the healing aspect of sound
- You work with at least one sound instrument (gong, flute, harp, didgeridoo, guitar, rattles, voice, unique sound instrument, etc.)
- You are a performing artist in the form of conceptual dance, butoh, performance art, poetry, song, beatboxing, or some other form of unique movement or expression)
- You are a priestess or alchemist who works with the sacred
- You work with "light" - in the form of fire, LED, light waves, breath, or something else
- You facilitate sacred ceremony
- You are a magician
Please contact us at
Lizacambaservices@gmail.com
or CALL 323-813-7YES if you would like to be considered for a future LUMINESCENCE. If you are interested in partnering with LUMINESCENCE in some other way, please email us or fill out the form below:
Powered by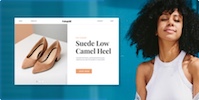 Create your own unique website with customizable templates.